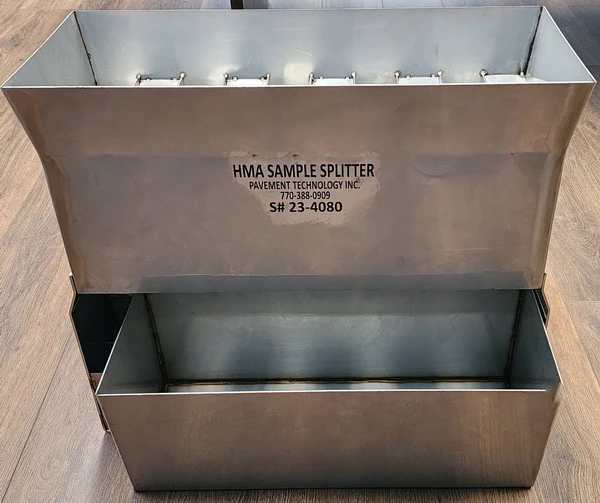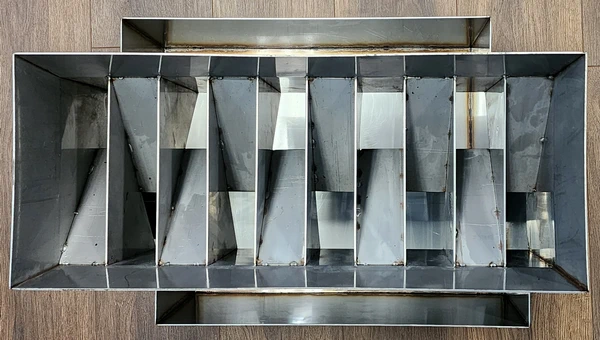 The HMA Asphalt Sample Splitter allows a user to divide large samples of Hot Mix Asphalt (HMA) into representative portions. The splitter allows a user to accurately and repeatably divide HMA into smaller representative samples for laboratory analysis.
A user loads a large sample into the top of the splitter. Splitter contains (10) Chutes with a maximum allowable materials size of 2".  Two sample pans that are offset are utilized to catch the split sample. The splitter and pans are portable, constructed of heavy duty stainless steel material,  and can be used in the field as well as the laboratory.
Specifications:
Splitter
Width: 21-1/2"
Depth:  9"
Height: 19"
Weight:  33lbs
 
Troughs
Width: 19-1/2"
Depth:  8"
Height:  7"
Weight 11lbs

Deliverables
HMA Sample Splitter
(2) HMA Splitter Troughs
 
Documents and Test Methods will be added as they become available.